Accelerator

 Frankfurt

Newsletter
St. Moritz
by Maria Pennanen
I had the pleasure to attend the prestigious Crypto Finance Conference in St. Moritz mid-January. Among the participants were a wide range of crypto investors varying from those who discovered bitcoin in its early days to those who entered the crypto market in the crazy bull ride of 2017. 'Crypto winter' seemed very real when looking at the snowy landscape of St. Moritz, but inside the conference venue, the atmosphere was warm and somewhat optimistic. Topics covered were token economics, entry of institutional investors, the timing of mass adoption, securitytokens, social impact and the future of the crypto market.Blockchain started as a technical experiment and it is finally maturing bringing true innovation into the world. The general mass adoption might still be some years in the future, but there are crypto_projects that are close to getting to the next stage of scalingand becoming a real business. In the end, investors want returns and the 'crypto winter' has provided a practical way of increasing the quality of the projects looking for funding. Santiment

Launching a convertible note
Our Finnish company Bankify Ltd, led by CEO Antti Tarakkamäki, has built over the last few months a very promising international customer pipeline. Some of these are banks from the Nordics, Germany and most recently in Vietnam, one of the fastest growing economies in Asia. In Germany alone, it is expected that banks will spend over EUR 9.0 billion on their digital transformation and innovative microservices. Bankify is developing the exact fit for many banks in this transformation. Bankify is launching a convertible note investment round up to EUR 1.0 million. If you are interested in taking part in this round, please get in touch with us. ram@acceleratorfrankfurt.com
Invstsuite secures the first customer
After 6 months of hard work, Investsuite celebrates its first signed contract with the Dutch wealth manager Mijn Effecten. "I am so proud to be part of this wonderful team. A big thank you to Frank Ammerlaan and Marcel Rietveld" says Hederik Laloo, Growth Manager at Investsuite.
Join us at WeTech Berlin
Our Maria Pennanen will speak at the WeTechBerlin event 18-19the of February. This is a great opportunity for investors and corporates to meet Israeli start-ups and to learn what is going on in the German Fintech scene. Hope to see you there! WeTech is held by Calcalist, Israel's leading business newspaper. For more information, click here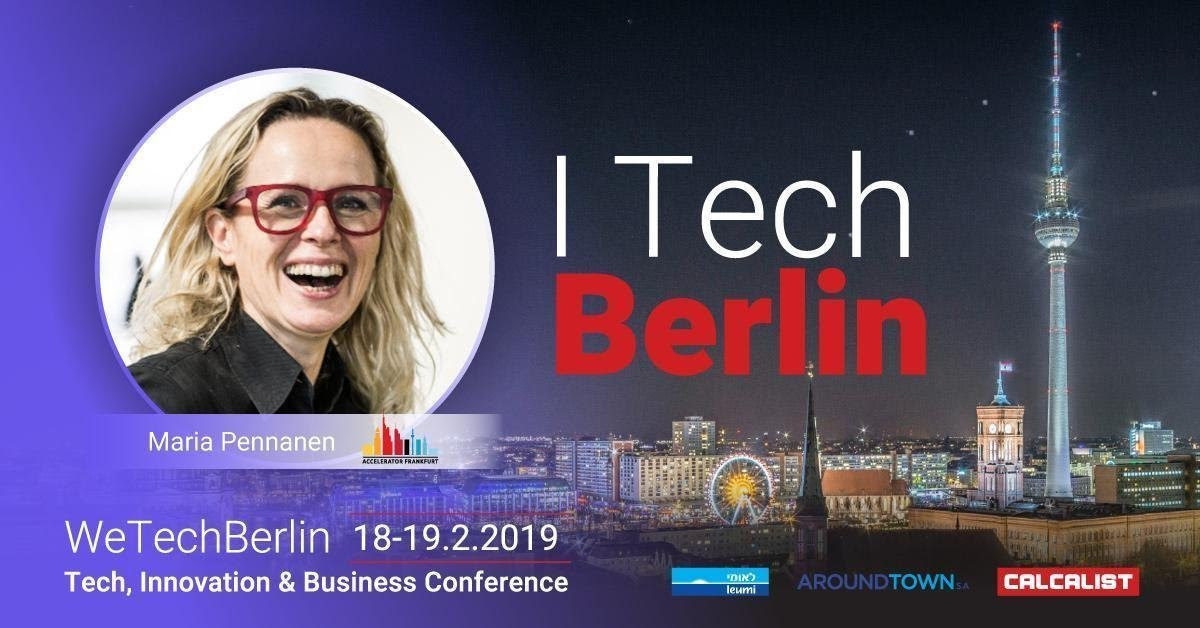 Come meet us on stage in Tel Aviv. The event brings players from an array of global ecosystems to deliberate, share ideas and look at ways to collaborate, work together and do business – and get a bit of Tel Aviv sun!
Israeli startups & entrepreneurs, gain access to business & funding opportunities into the German, Swiss & Austrian markets in Tel Aviv at the Europe Days 2019 conference. Full details & special prices tickets at: www.europedays.com